Chip Terhune
Chip currently serves as an Advisor to CedarBridge and provides guidance on strategy and development for CedarBridge's technology products through Spike Ventures, LLC, which he founded. His strong public policy background, honed by years in advocacy, politics, and government, allows him to assist CedarBridge in turning regulatory constraints into growth opportunities in commercial and government programs lines of business as well as consumer digital products. From his time as Chief of Staff for Oregon Governor Theodore Kulongoski, to his role as Vice President, Business Strategy for Cambia Health Solutions, Chip has always had a keen sense for workable solutions to thorny, complex challenges.

Chip holds an M.S. in Public Affairs from the University of Oregon and a B.A. in International Studies from the Robert D. Clark Honors College at the University of Oregon. Chip lives in Lake Oswego, Oregon and serves as Senior Vice President / General Manager of Government Programs and Accounts for Medecision, an integrated health solutions company headquartered in Dallas, Texas.

On a personal note, Chip's ultimate retirement dream in 20 years is to pour wine and chat it up with patrons at a Willamette Valley winery tasting room to-be-named-later. Plus he intends to travel, visit his children regularly and continue his passion for lifelong learning.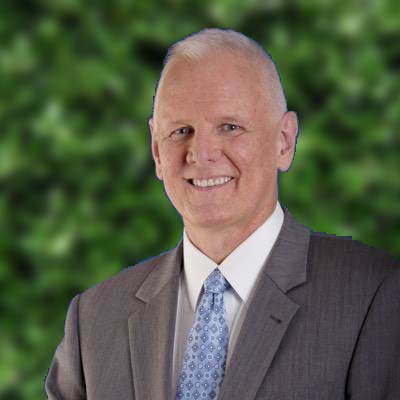 Michael Matthews
Michael has been a long-time passionate champion for leveraging health IT to enhance the efficiency and efficacy of health care. Prior to joining CedarBridge, Michael served as CEO of ConnectVirginia, the statewide HIE entity for the Commonwealth of Virginia, where he has achieved such industry milestones as being the first HIE to participate on eHealth Exchange and the first to interoperate with the VA, DoD and SSA health records systems. In addition to working with CedarBridge, Michael is President and Chairman of the Board of The Sequoia Project, the operating entity for both eHealth Exchange and CareQuality, and he previously served as Chair of the eHealth Exchange Coordinating Committee.

Michael also has worked closely with diverse stakeholders in population health and value-based care initiatives. He served as chief executive for a provider-based ACO and as Principal Investigator for grants and contracts with AHRQ, CMS, Kellogg Foundation, and the Commonwealth of Virginia. His accomplishments have been widely recognized by his peers, including being named "One of the 26 Smartest People in Health IT" and "eHealth Advocate of the Year."